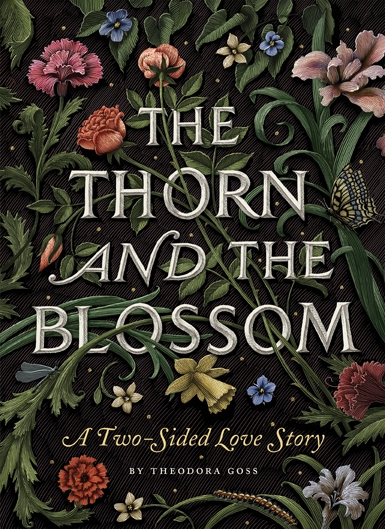 The Thorn and The Blossom
Theodora Goss
Quirk Books, Jan 2012

The Thorn and The Blossom is an enchanting two-sided love story, based around a Medieval story. I loved the format of this book as I found that being able to read the story from both of the main characters points of view made the characters feel more developed. The downside of the format is that it did feel rather repetitive at points when we read the exact same conversation over again. The book is two short stories in one which I read in less than two hours. My main problem was the book was just too short and had no definitive ending to it. This aside it was nice to have a unique approach. It is a charming read but I have to say I was left wanting and I don't feel that this book would leave a lasting impression or that I would want to read it again.
Our Classification: Marmite (an unusual book, you'll either love it or hate it)
Our Opinion: A charming read with a touch of romance and a pinch of secrets.

Reviewer: Rea Sinfield